4 Beetroot Face Packs For Rosy Glowing Skin
Benefits of Beetroot
Beetroot is full of nutrients. It is enriched with Iron, Phosphorus, Fibre, and antioxidants.
Beetroot is an excellent supplement in health, as mentioned by a 2015 Study. Beetroot is a source of Nitrate and contains betalain pigments which have high antioxidant and anti-inflammatory capabilities that can help to reduce blood pressure, lower inflammation, etc.
Beetroot Benefits On Skin
Not only is it a powerful vegetable that contains loads of nutrients, but it also has certain skin benefits.
It is rich in Vitamin C which helps to prevent melanin production and hence lightens pigmentation.
Vitamin C has anti-inflammatory property, hence Beetroot can be used for treating acne.
Here are 4 Easy Beetroot Face Packs For Rosy Glowing Skin that all skin types can try out. I've used simple readily available ingredients, that you can easily DIY at home.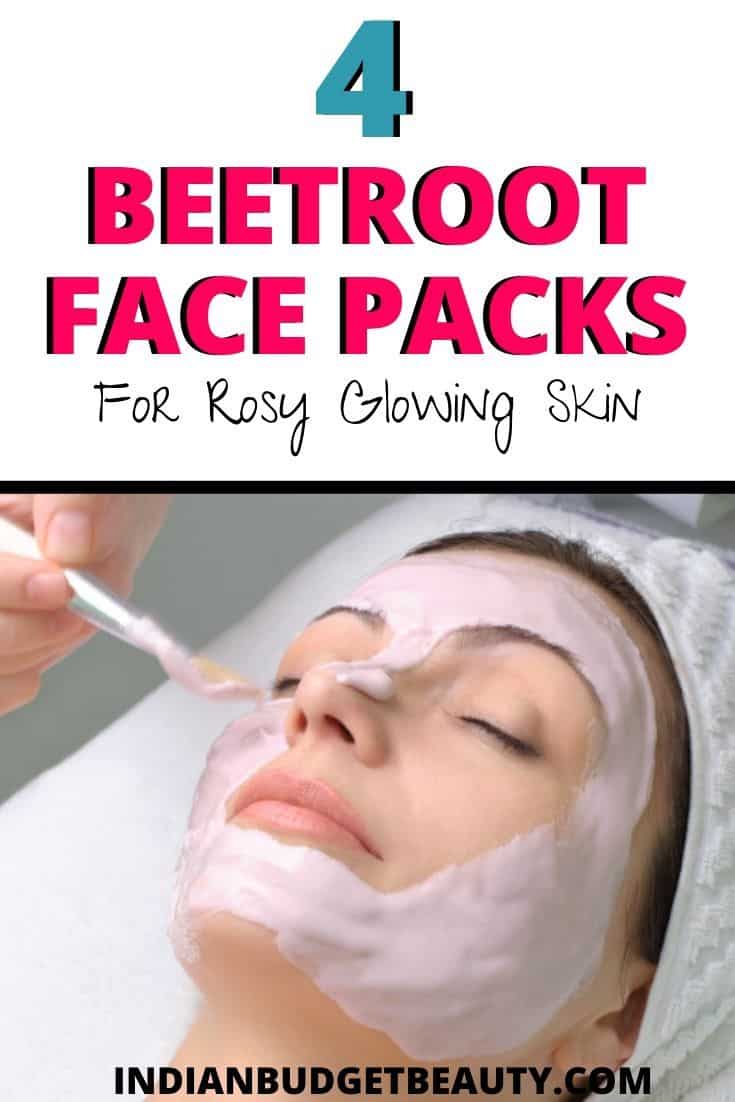 1) Beetroot Face Packs For Glowing Skin
What Do You Need
Beetroot Juice
Aloe Vera Gel/ Orange Gel
How To Make
Cut few slices of Beetroot (Beta vulgaris) and mix it in the blender. Strain the juice into a clean bowl. In a glass jar or empty sterilized cosmetic container, add 2 tablespoon of Aloe Vera Gel and 3 tea spoon of Beetroot Juice. Mix the you well together till you get a reddish gel like consistency. Store it in the fridge.
Usage
You can use it as a night leave on mask and wash it off in the morning. You can even use it as a night serum to sooth your face.
Benefits
This will add a beautiful glow to your face if used daily. But Please do a patch test before using it as a night serum.
2) Beetroot Face Pack For Skin Whitening/ De-Tanning
What Do You Need:
Beetroot Juice
Sour Yogurt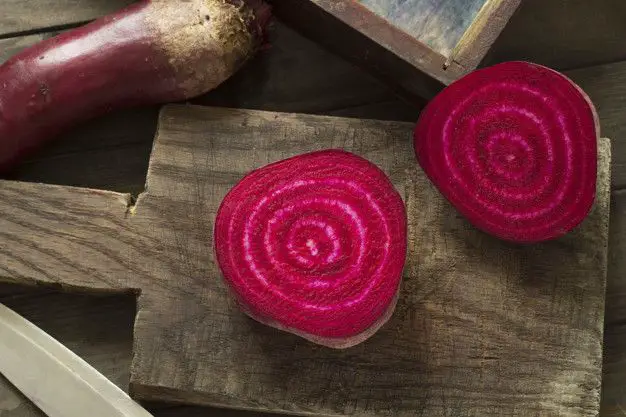 How To Make
Take 2 Tablespoon of Multani Mitti in a clean bowl. Add two tsp of Beetroot Juice and 1 ​and a half tablespoon of Yogurt. Mix it till you get a thin semi-solid paste.
Usage
Apply it for about 15-20 mins then wash off with cold water. Then you can use any calming toner and carry on with your skincare routine.
Benefits
If used once every-week, then it can help in de-tanning your skin.
Beetroot Face Masks For Rosy Cheeks
3) Beetroot & Rosewater Mask
What Do You Need:
How To Make
In a bowl, add 3 tablespoons of chilled Beetroot Juice, Two tablespoons of Rose Water, and 1 Drop of Lavender Essential Oil. Mix it well and add a compressed sheet mask to the solution to soak the product.
Usage
Open the Sheet, and apply it onto your skin and let it sit for 10 mins.
Benefits
The beetroot juice adds a nice rosy flush to your skin while the rose water and Lavender Oil calms your skin.
4) Beetroot & Saffron Cooling Mask
What Do You Need:
Beetroot Juice
Saffron
Ice Tray
How To Make
Mix 1 cup of beetroot juice with 3 tablespoon saffron water. Pour the mixture into your ice tray and refrigerate it for 2-3 hours.
Usage
Cleanse your face. Rub 1 ice cube each daily at night to you face till the ice cube melts down and is over. Then use a wet cotton pad to remove it.
Benefits
With prolonged usage, you will notice a nice flushed face with glowing skin.
Meanwhile, Also Read:
3 Easy Homemade Banana Face Pack for Instant Glow | Tried & Tested!
The 5 Best DIY Face Masks For Acne Prone Skin & Acne Scars
DIY Activated Charcoal & Fevicol Peel Off Mask
Good Vibes Face Mask Review – Activated Charcoal, Papaya, Green Tea, Havana Mango
Innisfree It's Real Squeeze Mask – Green Tea | REVIEW
How to achieve healthy glowing skin by using sheet mask?