Natural Vibes Vitamin C Face Wash Review
I've received this Natural Vibes Vitamin C Brightening Face Wash in my Nykaa Pink Friday Box. This is my first time trying a product from Natural Vibes and I'm loving this product way too much.
Ingredients: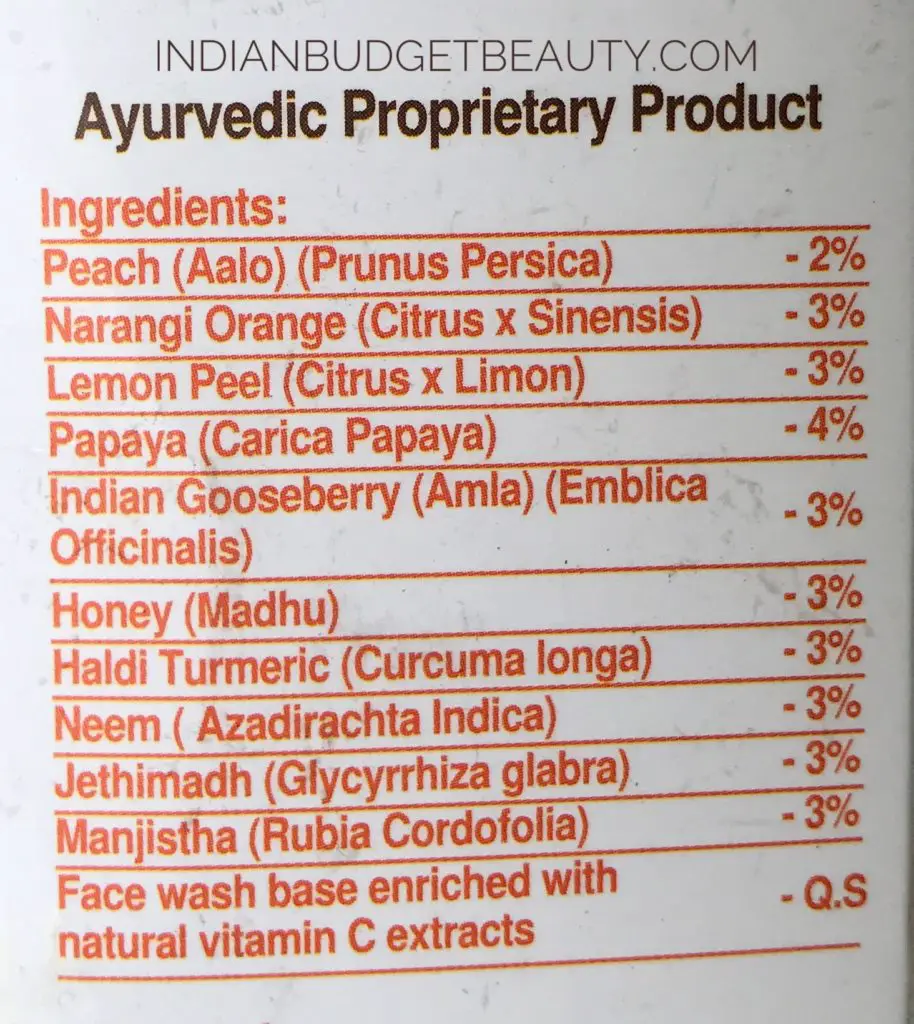 Price: Rs.599 for 120 ml
(30 ml for Rs.175 is also available)
Packaging: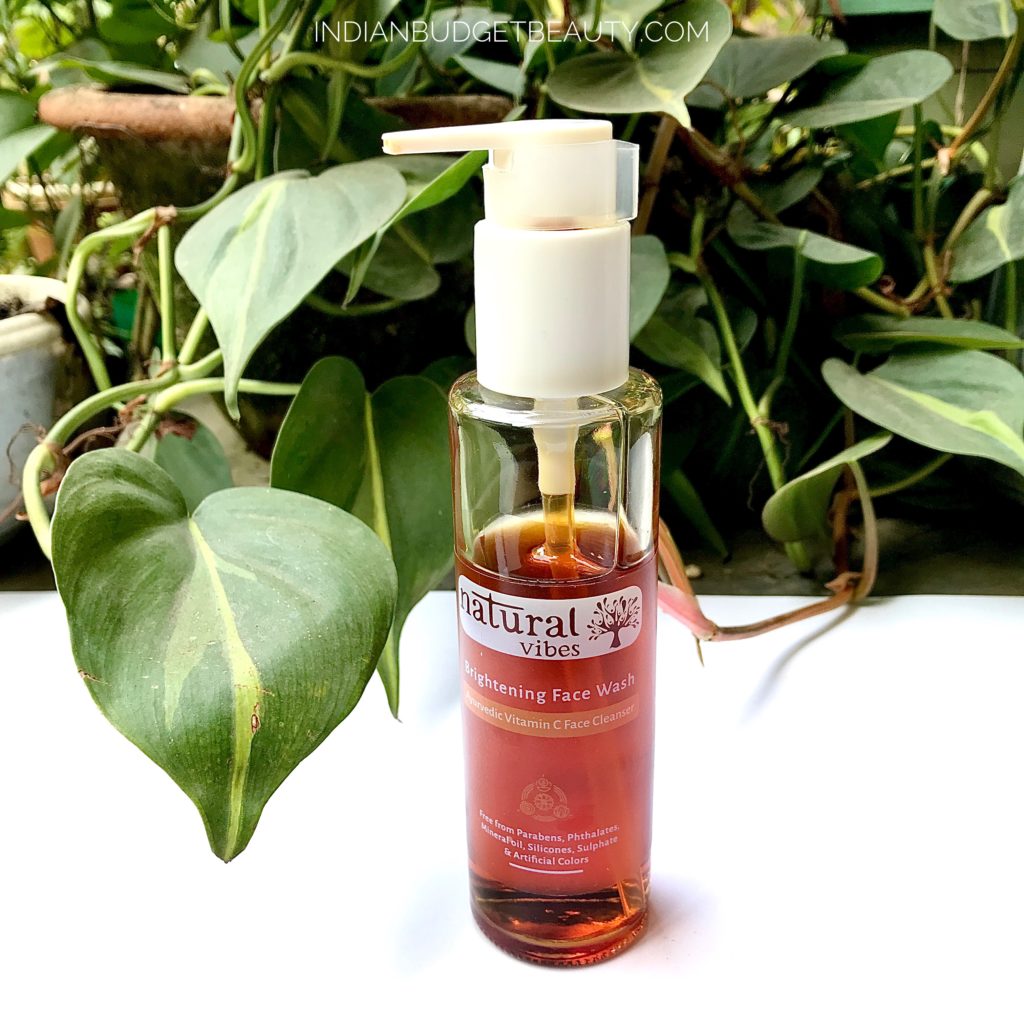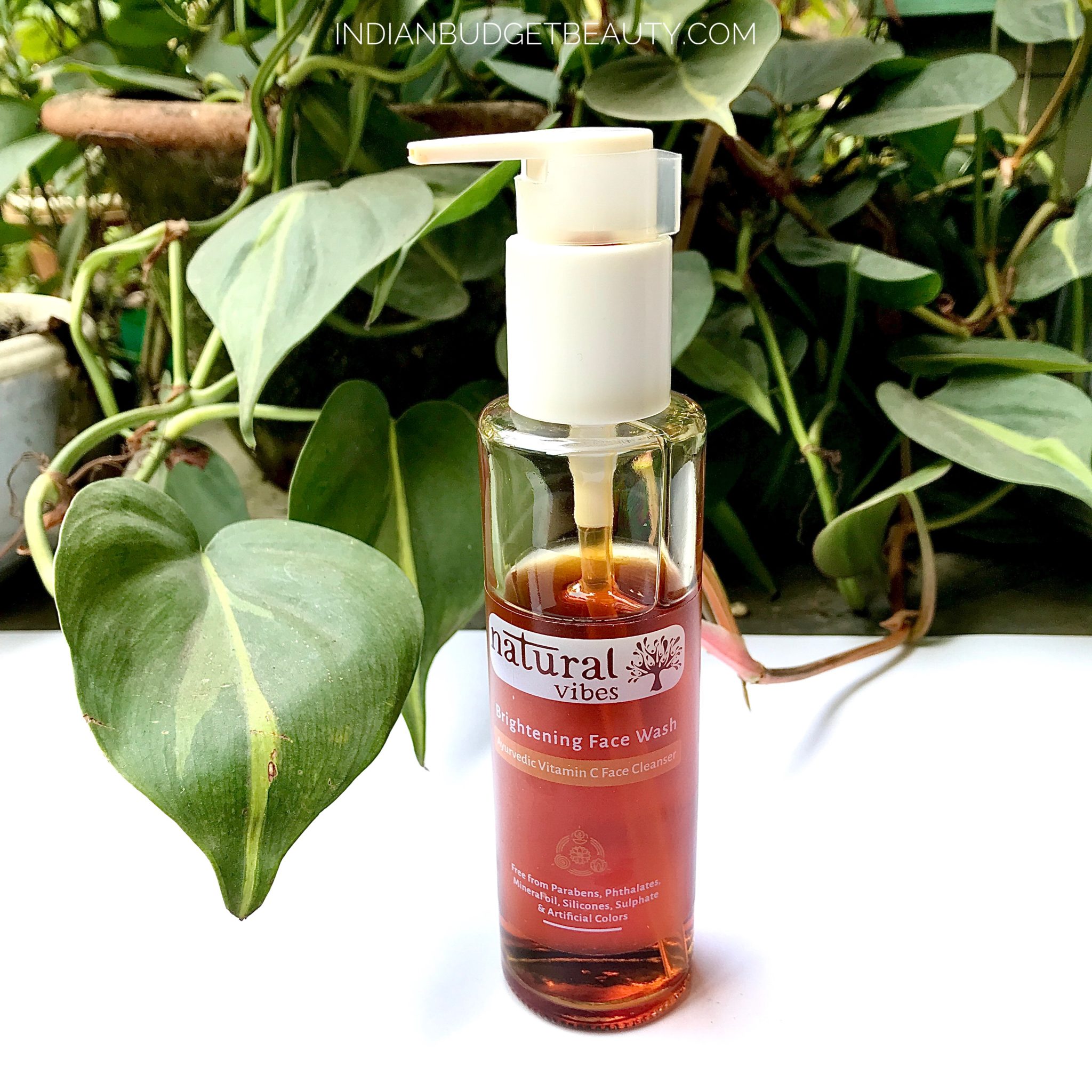 This Natural Vibes Face Wash comes in a glass bottle which is quite heavy. It is not at all travel-friendly as it is made of a breakable material. But you can totally opt for the 30 ml variant.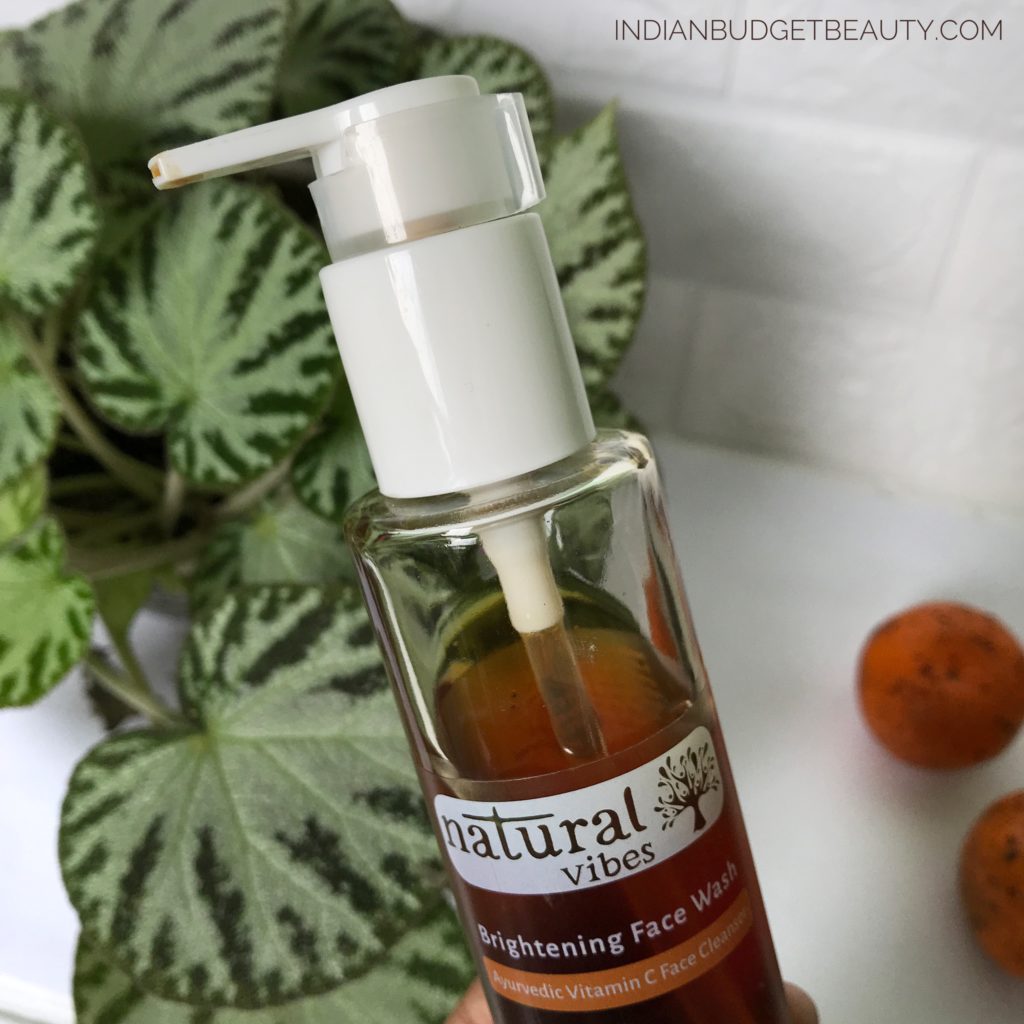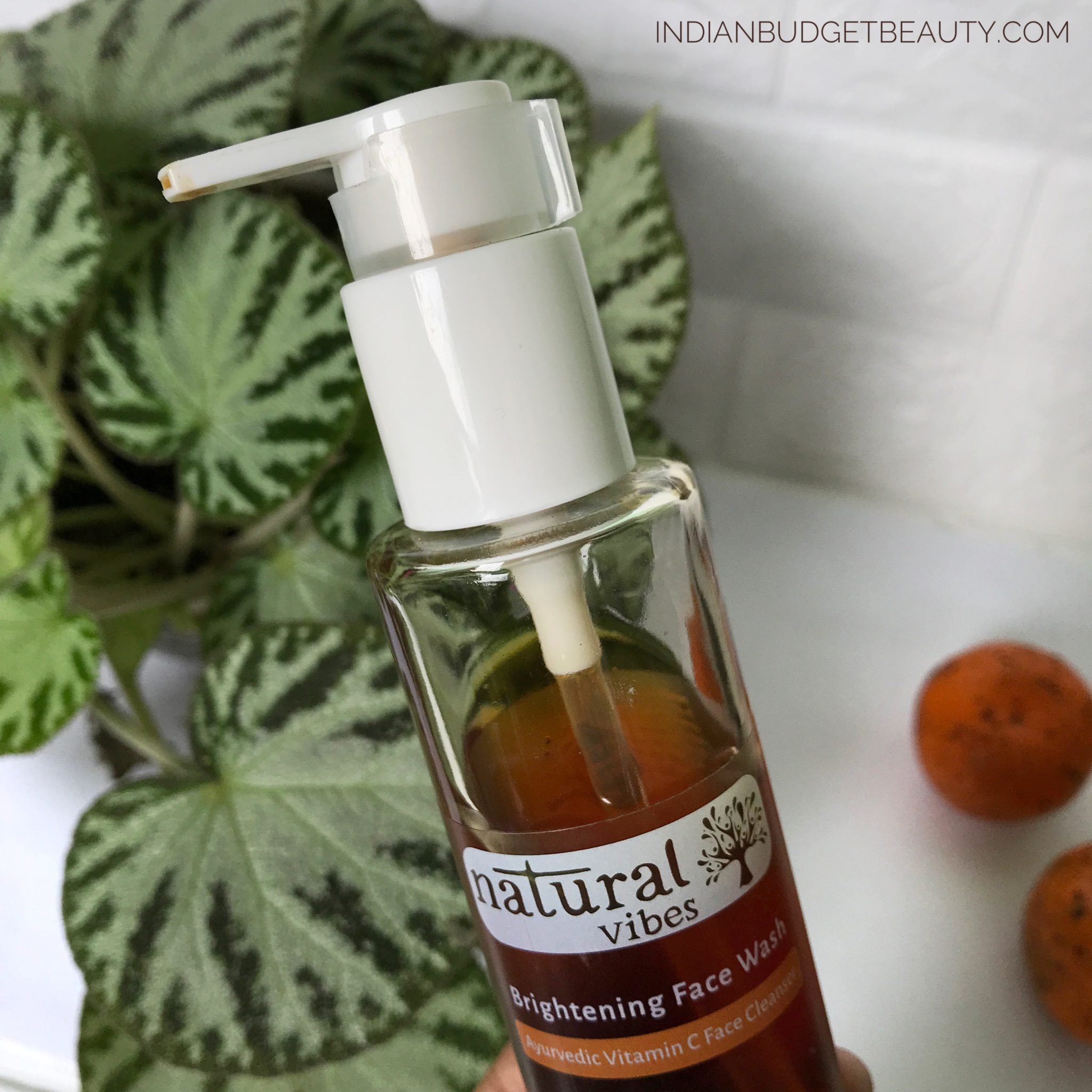 There is a pump for easily dispensing the product. But the pump dispenses very small quality of the product so you need to pump at least 10 times to get the minimum quantity of this product.
It even comes with an outer cardboard packaging which is quite unique as it has an origami-style to it.
Colour, Fragrance & Consistency
This Natural Vibes face wash has an orange tint to it. It has an orange, citrus scent to it and it is not at all overpowering. I feel like the scent is very soothing. The consistency is in between a gel and a liquid, but it is richer than a liquid texture.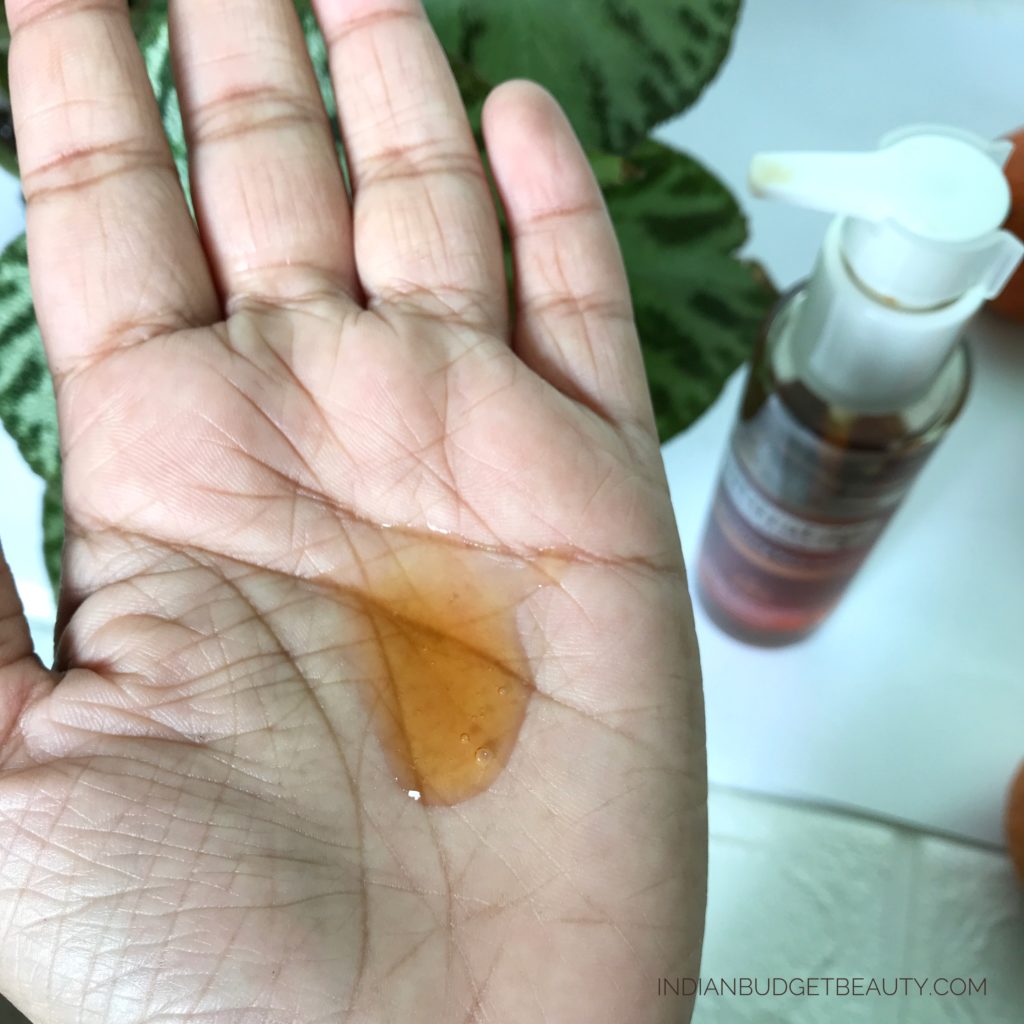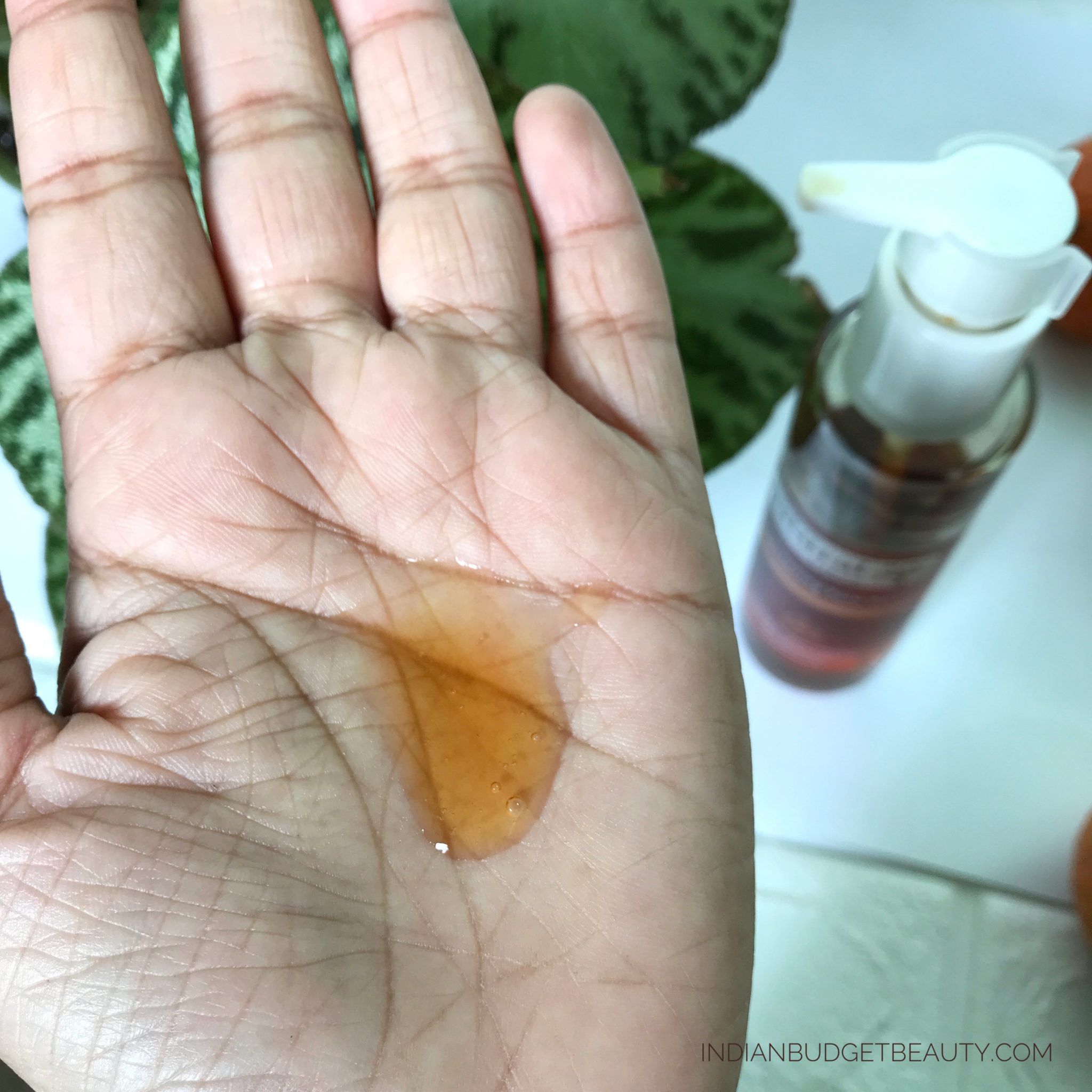 What Do I Think About This Product?
Natural Vibes Vitamin C Face Wash has become one of my recent favorite face wash because
It brightens up my face every time I use it
It does not dry me out after every usage
It soothes my skin
It removes my makeup and oily efficiently (double cleansing method)
It cleans my face deeply.
I have combination-to-dry skin, so whenever I use it, it never dries my face. I've also used it as a part of my double cleansing method whenever I use makeup. Initially, I start with my Nivea Micellar Rose Water to remove my makeup and then use this face wash as a second cleanser. It just removes every bit of makeup and oil.
This Natural Vibes vitamin C face wash foams up a little and deeply cleanses your face. The good thing is that they are free from Parabens, phthalates, mineral oils, silicones, and artificial color.
It contains some of the best ingredients:
Peach: It is rich in Vitamin C and helps to improve skin texture, reduce wrinkles, and protect the skin from the sun and pollution
Orange: have a high content of citric acid which helps in exfoliation of the skin. It helps to dry out acne and improve the overall texture of your skin.
Lemon Peel: They are very rich in antioxidants which helps in detoxing the skin.
Papaya: It contains the enzyme papain, which acts as a natural exfoliator and removes the dead skin cells and brightens your skin.
Amla (Indian Gooseberry): It is an excellent source of Vitamin C and is needed for collagen production
Honey: It helps in keeping your pores dirt free and also moisturizes your skin.
Turmeric: It reduces redness and blemishes, and has anti-inflammatory properties.
Neem: It contains antioxidants that protect the skin from UV rays and have anti-inflammatory properties.
I only thing I'm annoyed about is the pump that comes with it. It dispenses the very little amount of product, so you need to pump at least 10 times to dispense a coin size amount.
Pros:
It deeply cleanses my face
Brightens your skin after usage
Does not dry out your skin
It removes makeup and oily efficiently
It soothes your skin and does not irritate it.
It is free from Parabens, phthalates, mineral oils, silicones, and artificial color
Cons
The pump dispenses a very small amount of product
Ratings: 5/5
Also Read:
Nivea Milk Delight Saffron Face Wash Review
Vedantika Herbals Neem Tulse Aloe Face Wash
Glamisha Face Wash with Mulberry & Licorice Extract Review
Ethical Remedies Cutishine Face Wash
Goodal Green Tangerine Vita C Dark Spot Serum Set Review
Pin These Images