Cetaphil Gentle Skin Cleanser Review: Cetaphil has been a fan favorite for a very long time. Even Dermatologists recommend this product to their patients. It is one of the most trustworthy brands in terms of skincare. I've always wanted to try Cetaphil products ever since
I stumbled upon Cetaphil Dam Daily Advance Ultra Hydrating Lotion (Sadly, I could not review the same as my pet Dora destroyed the product one fine day). Read this Cetaphil Gentle Skin Cleanser review to know why it is the best face wash for sensitive skin. Know more about its ingredients and other usages.
Cetaphil Gentle Skin Cleanser has been listed as one of the best face wash for sensitive skin as it is non-comedogenic and maintains your skin pH. It is a non-irritating and soothing cleanser both for skin and body which is fragrance-free as well. 
Cetaphil Gentle Skin Cleanser PRICE: 
Rs.237 for 125 ml – Amazon | Nykaa
Rs.431 for 250 ml – Amazon | Nykaa
Rs.650 for 500 ml – Amazon | Nykaa
Rs.950 for 1ltr       – Amazon | Nykaa
I would recommend that you buy this from Amazon as it is available at a discounted price there. I've purchased the 125 ml variant for Rs.190
INGREDIENTS:
Aqua, Cetyl Alcohol, Propylene Glycol, Sodium Lauryl Sulphate, Stearyl Alcohol, Polysorbate 20, Methyl Paraben, Propyl Paraben, Butyl Paraben
Cetaphil Gentle Skin Cleanser Ingredients In Depth
Cetyl Alcohol: is used as a thickening agent in the manufacture of creams and shampoos.
Propylene Glycol: is used to prevent dry, rough, flaky skin and also used as a moisturizer.
Sodium Lauryl Sulphate: is a synthetic detergent that is used to create bubbles.
Stearyl Alcohol: used as a conditioning agent
Polysorbate 20: can serve as a dispersing agent and mix oil and water, work as a fragrance solubilizer and stabilizer, act as a lubricator, and have a soothing effect on the skin (source)
What The Brand Says About Cetaphil Gentle Skin Cleanser:
Cetaphil Gentle Skin Cleanser is a mild, non-irritating formulation that soothes skin as it cleans. In fact, it's gentle enough for a baby's delicate skin. Designed specifically to work for all skin types, it is a simple, yet highly effective way to care for your skin.
How to use Cetaphil gentle skin cleanser?
How to use Cetaphil gentle skin cleanser without water? Apply a liberal amount of cleanser to the skin and rub gently. Remove excess with a soft cloth, leaving a thin film on the skin.
Directions for use with water: Apply cleanser to the skin and rub gently. Rinse.
PACKAGING: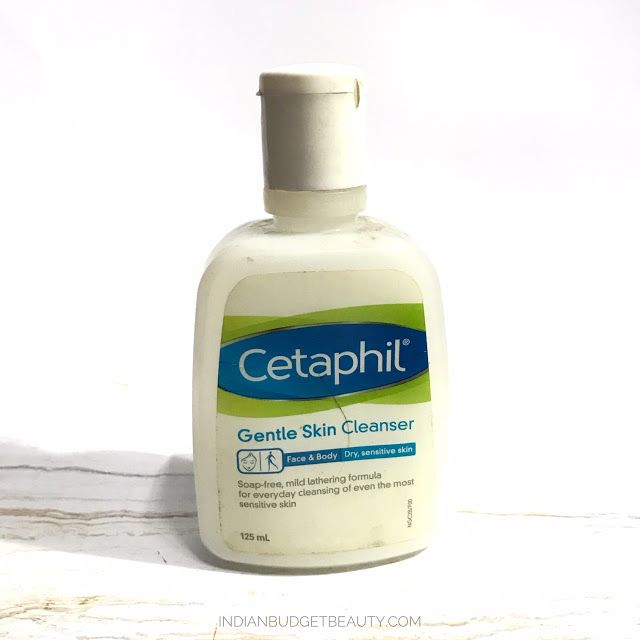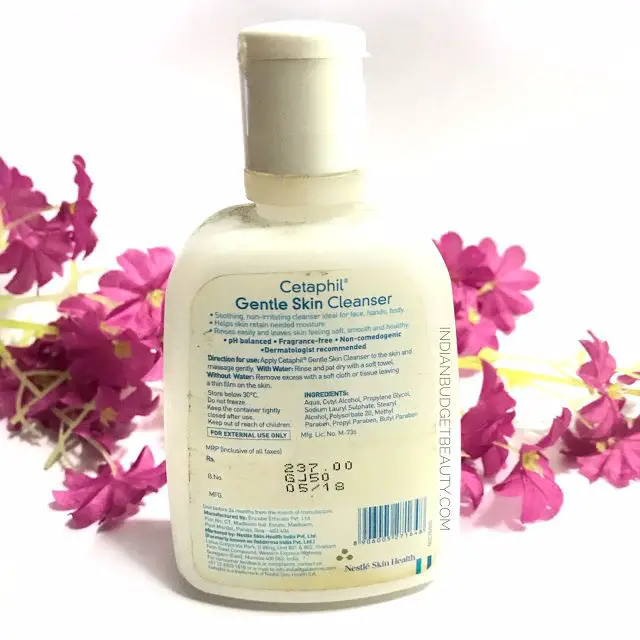 It comes in a simple white plastic packaging, which is very basic and simple. The 125ml bottle does not contain a pump, whereas the other variants do contain a pump so that you can control the amount of product you want.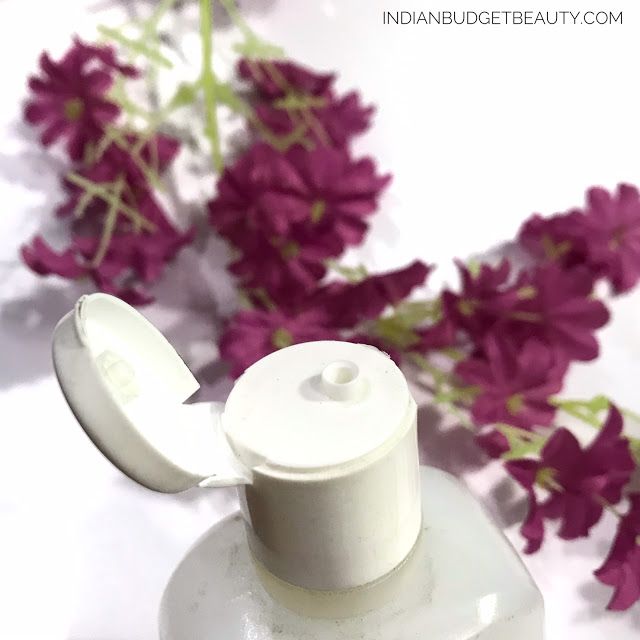 CONSISTENCY: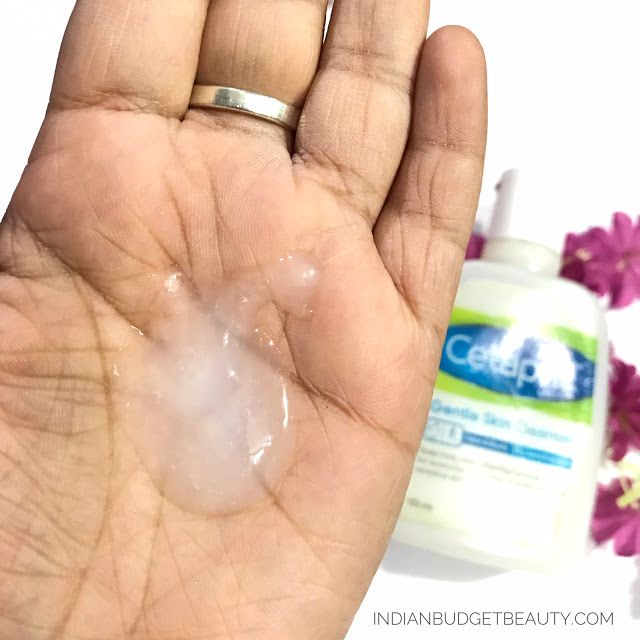 This cleanser has a white milky consistency which has micro-shimmer particles if you look close enough. 
 Cetaphil Gentle Skin Cleanser Review:
If you have dry skin or sensitive skin, then this product is totally a boon for you. I have a combination skin type, with an oily T zone and the rest of my face is quite dry. In this dry season, my face tends to get quite dry and flaky, which is not at all cute. 
So, whenever I try this face cleanser, it thus not make my face dry at all. Since it contains Propylene Glycol, it leaves your skin well moisturized without making it oily. This cleanser removes the dirt and grime from your face but will not remove your makeup totally if you are wearing any 
I love the fact that it is not harsh on the skin at all, and not only can it be used for your face but also can be used on your body as well. It is a foaming cleanser and soothes the skin.
Since it has non-comedogenic properties, people with oily skin and acne-prone skin can totally use it without causing any breakout. But, if you have super oily skin, I don't feel that it will clean your skin thoroughly.
I'd highly recommend this to those who have sensitive skin or are suffering from dry flaky skin.
But, apart from being a super raved about and highly effective product, this cleanser is not free of SLS and parabens 🙁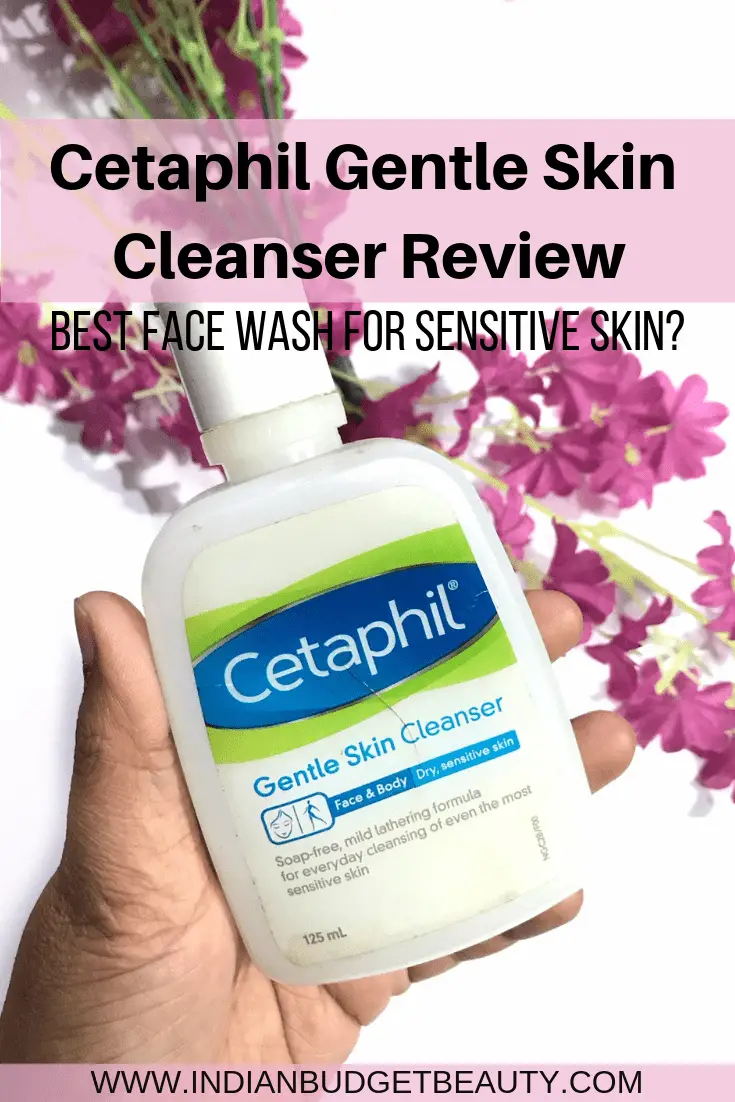 Does Cetaphil Gentle Cleanser Clear Up Acne?
A month ago, I was have facing some breakout on my chest area. It turned out, I was having those red chest acne. I've used this cleanser on the acne part daily to see if it really works. It did not completely eliminate my acne, but it did reduce the redness and size of the acne.
Cetaphil Gentle Skin Cleanser Uses?
You can basically use it as a face wash with water like all normal face cleanser.
I even use it along with my eyebrow razor to shape my brows. It works wonders with it. So, it can be used as an alternative to shaving gel.
You can use it without water. Simply take a coin size amount of it and rub it on your face until it gets absorbed in, then wipe off using any facial wipes or baby wipes.
PROS:
Very gentle on the skin
Soothes the skin and moisturizes as well.
Does not clog your pores
Removes dirt and grime from the face
Leaves your face soft
Can be used with or without water
It can be used as an alternative to shaving gel.
Reduces the size of acne and redness.
It has a non-irritating and fragrance-free formula.
Maintains the pH
CONS:
Do not eliminate acne from the face
Does not remove makeup if you are wearing any
It cannot be used to deep cleanse your face.
Contains SLS and parabens
MORE FACE CLEANSERS:
RATINGS: 4/5
I hope you got to know about the product from this Cetaphil gentle skin cleanser review. If you want more reviews from this brand, then do comment down below
Are you searching for a Skin Clinic in Delhi? Check this out.